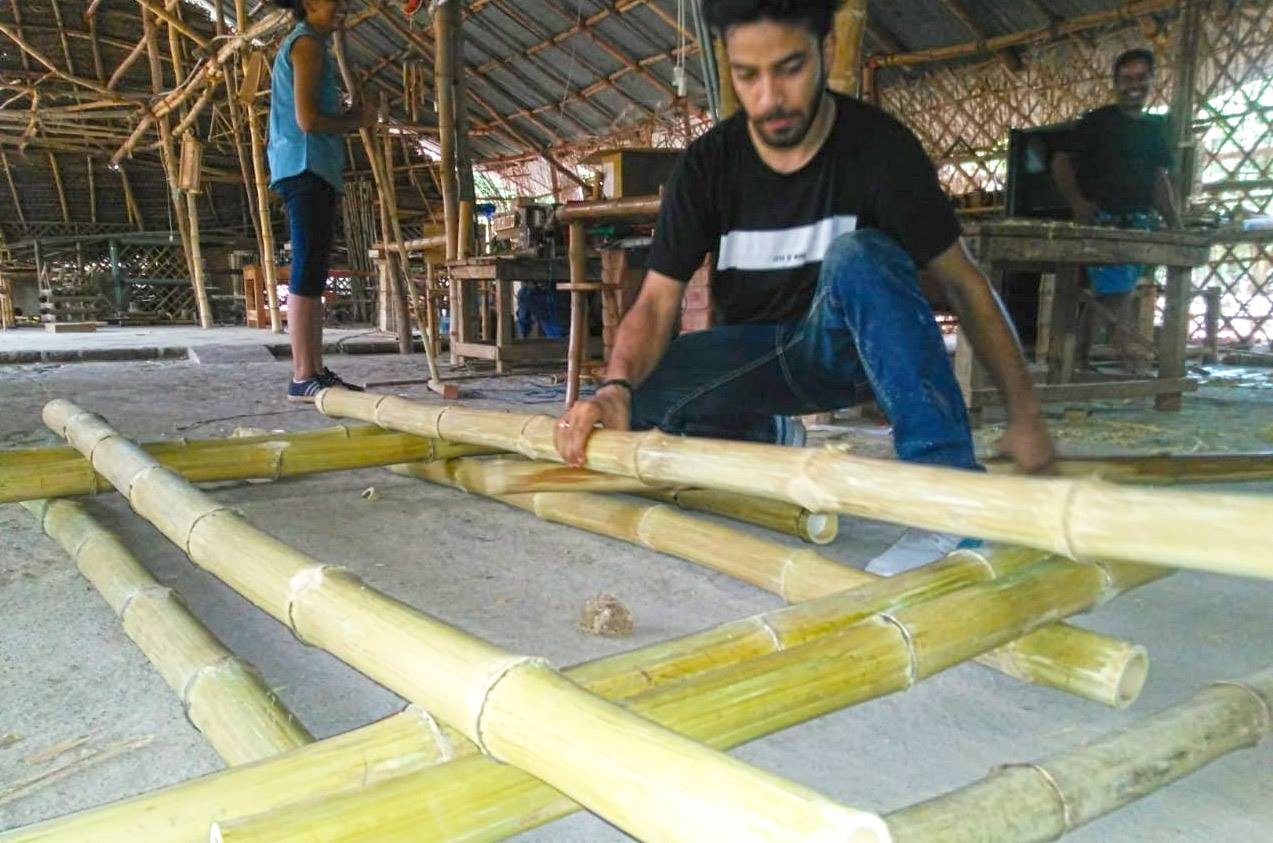 Bamboo Furniture Workshop
ISSUES
A set of modules that cover theory, instruction, demonstration, and practical work relating to Bamboo furniture and design are introduced.
BENEFITS
Students will receive knowledge and skills as well as awareness of and practice in utilising technologies that use bamboo, possibly in combination with other materials, and that help to conserve the environment.
WHO WILL ATTEND THE WORKSHOP
Aimed at designing students in particular but anyone who would like to know more about bamboo furniture and to try it in practice.
PROGRAM OUTLINE
3 days Program with 4 sessions daily from 9 AM to 5 PM
Introduction to Bamboo
Structure and Growth System
Uses of Bamboo
Ecological Context
Treatments
Natural Treatments
Chemical Treatments
Basic Skills
Selecting
Splitting
Cutting
Bending
Straightening
Day 1
09:00 – 09:30  Registration
09:30 – 12:00 Introduction to bamboo; the material and its properties, it's Application and matters relating to its use in furniture.
12:00 – 12:30   Visiting the bamboo centre Campus
01:30 – 05:00   Intro – Tools/Joins/Bending/Techniques / Fish mouth Joineries
Day 2
09:00 – 05:00      Practical work on bamboo furniture making!
Day 3
09:00 – 04:30      Practical work on bamboo furniture making!
04:30  – 05:00     Closing Discussion
Furniture
Creating Design
Chairs: Office, Dining, Easy, Folding, Garden
Table: Centre, Study, L Shaped, Dining, Side, Corner, Occasional, Garden
Shelving: Stand Alone Bookcase, Showcase, Cupboard, Kitchen Cupboard with Glass, Wardrobe
Cot: Multi-Purpose, Single, Double, King-Size, and Queen-Size Accessories
Possibly additional inputs from Visiting/Guest Experts as per availability are given and a Field Visit undertaken.
RATE
5841 INR