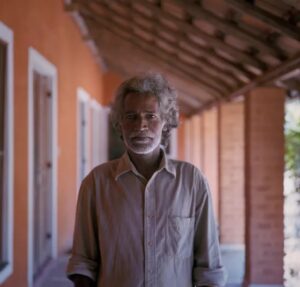 Raman has spent over last 40 years working, designing, constructing, filming, photographing and farming in and around Auroville.
Starting his career as a worker in the Amphitheater in the Matrimandir complex he spent the early days of his youth learning, exploring, laboring, interacting and most importantly enjoying his time working on site, with workers from all over the world. He worked in Aurofuture firm for a few years under Roger Anger and learned the skills, since then he is designing and building for Auroville with passion.
Later he also developed an office with Anupama Kundoo and Dharmesh Jadeja, during this period he designed and constructed, a variety of projects keeping sustainability as the focus. He spent two terms as a member of the working committee of Auroville and also been actively connected with the film committee.