MY EXPERIENCE OF BAMBOO CENTRE – Ujain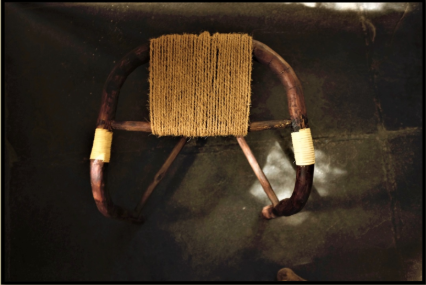 The last 6 weeks has been a roller coaster ride for me. I came into bamboo center with lot of assumptions and ideas about how it will be, but to my surprise it was quite different. Apart from the work environment, the space really gave me a very homely vibe and made me feel comfortable in no time. I have never lived in a hut before and even though it sounds like not a big deal, living in that hut for 6 weeks and embracing the aurovillian lifestyle really made me humble in my day to day life. I have fun with simpler things, I'm not glued to the scree and observe more.
Work experience from this place is immense. I learnt almost all the process from sourcing raw materials to finishing a product. The process really made me realize how time taking and difficult it is to obtain a product which looks so simple to make. We also did lot of exploration on bending bamboo to certain angles without using heat gun. Instead, cutting slits and then bending them. This experiment really helped us make lot of designs with curves which wasn't possible before.
The people are a big part of the bamboo center, many people came many people left and everyone gave me something to learn about. Not only the interns but also the people working here were really helpful and kind to me. I never felt alienated in the space, they always made me feel comfortable and a part of their team.