We love volunteers and interns.
Seriously, we do !
Features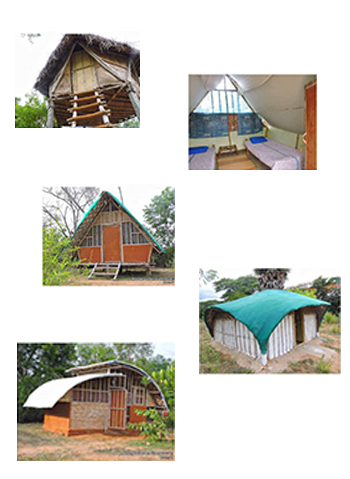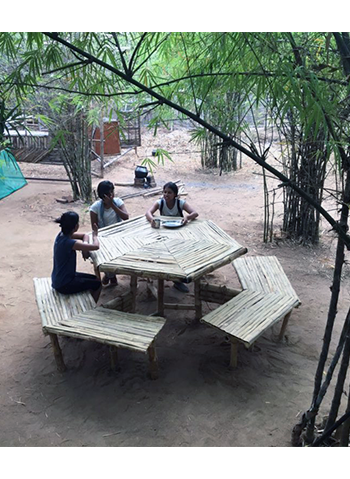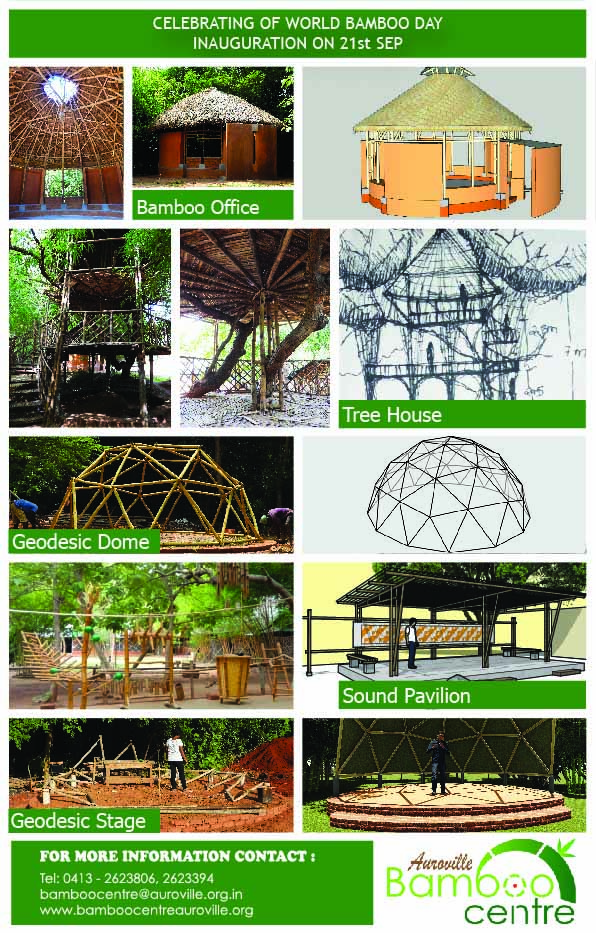 Accommodation at Bamboo Centre:
The Bamboo Centre provides basic on-site bamboo cottages and dormitory with shared bathroom for intern/volunteer accommodation.
Food at Bamboo Centre:
A canteen & community kitchen area is available to do your own cooking as well
Certification
Internship Certificate at the end of the program
Even More
Including accommodation, breakfast, lunch and 2 times tea at the bamboo centre; basic Wi-Fi, basic laundry, tools & materials, technicians& faculties times, volunteer training's, site visits and other projects, other amenities in the campus.
Register your Intern Request ,
We will Get back you soon !!!!
By hosting students as Volunteers, the Auroville Bamboo Research Centre supports students who want to study the many possibilities and applications of bamboo. We offer access to a range of workshops, a wealth of knowledge and an extensive network.
If you want to stay for longer than two months, please contact SAVI !
About SAVI:
"Savi" (Tamil word for "the key") is Auroville's volunteers gateway. They are amazing and can help you along with many questions you may have about Auroville. They help you deal with official stuff (like volunteering visas to India) and getting registered here as a volunteer.
Register your Volunteer Request ,
We will Get back you soon !!!!
ABC
If it wasn't for all the volunteers & interns we had, we would not be where we are today.Some have built with us and let us tap into their knowledge of architecture (thanks Biryani!), some have made awesome advertising materials (thanks, Kala!), some have thaught us how to write emails (thanks, Sri Matt!), some have mapped the artisans and small scale industries of the villages around us (thanks, Marie!). Some have made designs that we are producing today (again, thanks Kala et.al.!).
What do you intend to share with us?
At the moment we are looking specifically for volunteers and interns that want to tackle some of the problems below. If you field of interest is not represented, DON'T PANIC. Write us an email and tell us what is on your mind, chances are that we have never known that we need what you think about.
je vous remercie pour le soutien
We are looking for you, if you know any of the following !!!!!
Sounds interesting? Great!
We have built some furniture before, we have built houses. We have put our furniture into our houses. Worked great. But now we have come to a point where we need to build small and affordable houses where we don't have enough space available to put everything. We need to cut corners, smoothen edges and become ingenious in hiding stuff away to fit a house with everything that's needed.
Are you a student in design, a furniture carpenter, an interior architect? Student of such with a wish for a thesis project? Look no further. Email Us ! .
You have a degree in architecture? Here we go.We are in the dire need for someone to push us forward. We have built huts, houses and domes, but there is a limit to what you can come up with, when you have not studied architecture.
We are grateful for all who have a superior knowledge of space and a which to get to know a still uncommon but increasingly popular material. We have some special perks ready for you.
Look no further, get in touch. Email Us !
You know your way around plants? Yes, yes, yes … here we go!
We are starting a bamboo research farm, where we need to find out which bamboos can be (economically) cultivated in our area, which has a niche climate. The traditional local forest type is Tropical Dry Evergreen (TDEF) which has some bamboos and they grow well here, however they are not the best to work with. Hence, we would like to grow some other species. Let's make them a nice home.
Want to Join ? !! Email Us !